Recently I dove into the world of Wa-Lolita, and I loved it there. I hadn't worn a Wa-loli outfit before, but now that I have put one together I certainly plan on doing it again. Of course upon leaping into this Lolita sub-genre, I decided to load up on cute Wa-loli pictures that I loved. Here were some of my favorites I found while driving down google and devart blvd.
I adore the flower and ribbon on her obi. As well as her great shoes.
This is just beautiful, what else can I say?
Sweet mask? Why yes it is.
I adore this with every ounce of my soul.
I can't begin to say how much I love the motif on this kimono. It's just beautiful.
Another motif that is just totally adorable.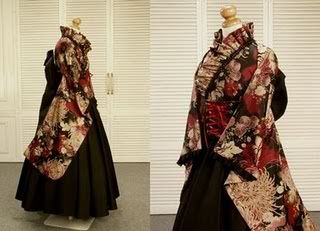 Oh for the love of....I would give anything to have a bigger picture of this gem. This was under a forum discussing an "East Meets West : Steampunked Kimono". This is so brilliant I want to cry.




This one has particularly one of my favorite skirt bottoms of all time.




I adore the layering on this one, so so much.

And last but not least, who can leave out the Visual Kei Equivalent, and the kings of VK Wa-Loli? The guys from "D".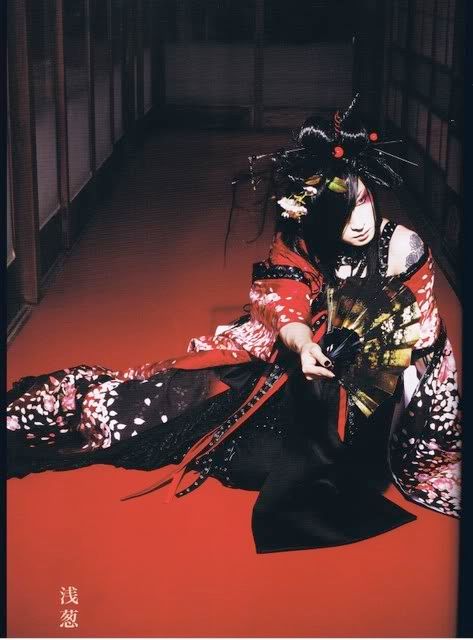 Asagi in a beautiful ensemble. I love this man's style.




Brilliant Displays of Wa Loli genius.




And now I want to crawl through my computer screen and take that fan right out of his hand.


Now that we've all been thoroughly outclassed in Wa-Loli, it's time to go try to surpass the masters ahead of us. Onward, loli-soldiers!